Welcome to
Rainbow Overseas
Rainbow overseas was established in the year of 1999 by Mr N. Senthil Murugan who is a qualified leather technologist with the vast experience in the leather industry.

we are one of the leading manufacturer and exporters of Goat Shoe Suede, Goat Heel Grip Leather, Goat Miled Leather, Cow Split Suede and Upper Finished Leather in India and also to the Indian Subcontinent Of German standard.

Facilitated by a hi-tech manufacturing unit, We offer our Clients a broad gamunt of Upper Leather. Our range of Leather is known for its anti-cracking and water resistant features. We make this product at economical prices to the clients. Moreover, We also present a customized range of Upper Leather as per client specification and requirements. Presence of more than enough production capcity and less labor cost are the two vital factors, Which have helped, Rainbow Overseas to mark a strong niche in Leather industry. The company was founded as a sole properietorship owned firm in2004 and engaged in manufacturing exporting and supplying a comprehensive range of Shoe Suede Leather, Milled Leather, Cow Leather and more.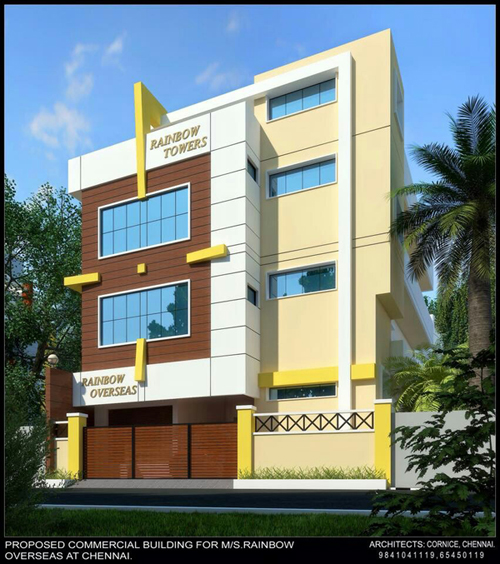 ---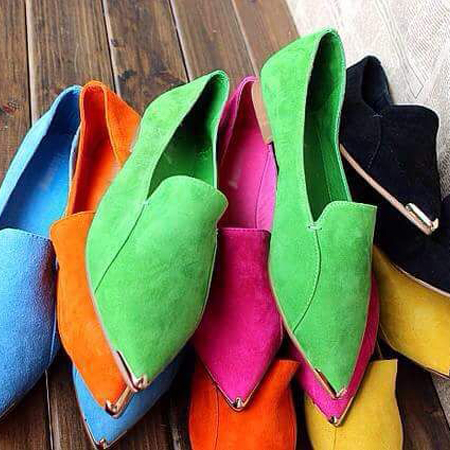 GOAT SHOES SUEDE
Some representative placeholder content for the three columns of text below the carousel. This is the first column.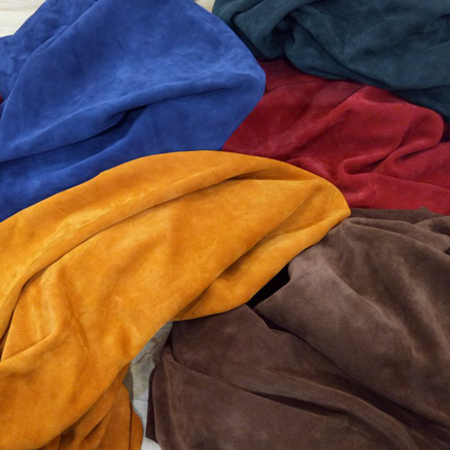 COW SPLIT UPPER SUEDE
Another exciting bit of representative placeholder content. This time, we've moved on to the second column.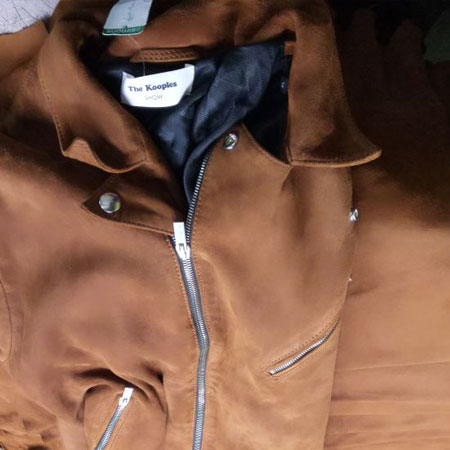 GARMENT SUEDE
We have earned a substantial growth in the industry by providing quality products to the clients.
---
We have earned a substantial growth in the industry by providing quality products to the clients. They are highly demanded among clients for their matchless attributes such as soft texture, stylish appearance, unique pattens, shrink resistance and more.

Besides, Our company boasts of a perfect amalgamation of man and machinery to design incomparable solutions to our valuable clients. By staying aware with the trends prevailing in industry, We make all possible endeavous to provide are acknowledged for their quality and thereby found large application across the country. Clients from all across the nation rely on us, as we make fair business with them, provide cost effective solutions and meet the prescribed tarrget within stipulated time period.

Mr. senthil Murugan is the chief executive officer of Rainbow Overseas, who played major role in establishing commendable status for an organization in industry. His sincere business approach, Marketing skills, decision making qualities and vast experience have always helped us gaining the trust of clients and in turn achieving distinct position in industry.

Apart from quality, our organization is equally concerned towards rendering maximum satisfaction to the customers. For this, best possible efforts are made to gratify clients with products that are as per their expectations and desires. We make reliabledealings with the customers and ensure to meet their urgent as well as bulk orders on time that is the reason our company has sets itself apart from close business competitors.
---